A Recommendation: Leonard Baskin and Richard Michelson
Before Halloween recedes even further, one recommendation I have to cram in:
The collaboration between the artist Leonard Baskin and the poet Richard Michelson.
I never paid much attention to Baskin's work, until I came across it while searching out Halloween books for my son. Many people have seen the FDR memorial in Washington, D.C., where Baskin contributed a bronze bas-relief sculpture of the president's coffin being carried by a horse-drawn carriage.
Baskin and Michelson were friends and co-authors on several books for children, and Michelson helped promote Baskin's work in an important art gallery he still owns and runs in Northampton, Massachusetts. Baskin died in 2000. The tribute Michelson wrote at the top of his gallery page for Baskin is worth reading.
Their books are written with a sense of humor, and illustrated in a style that walks right up to being inappropriately scary for kids. Still, they remain whimsical, sometimes even ridiculous: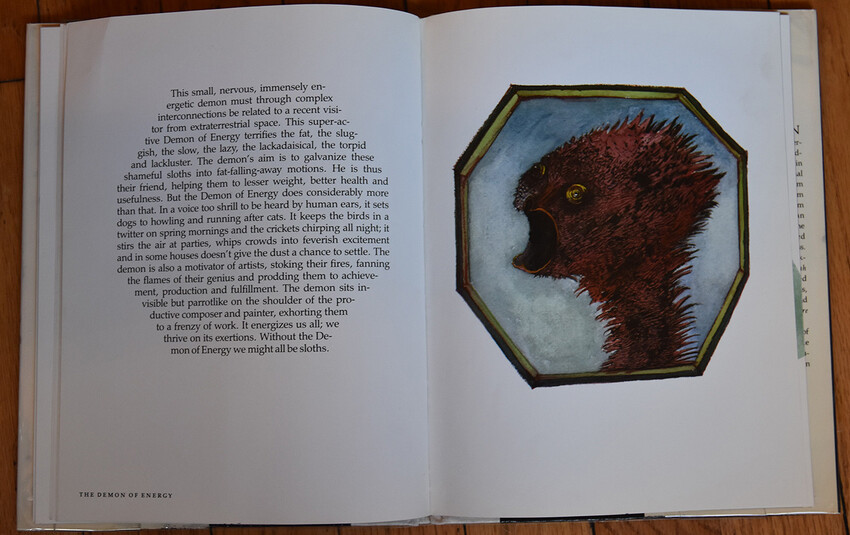 My son and I read Baskin and Michelson's Animals that Ought to Be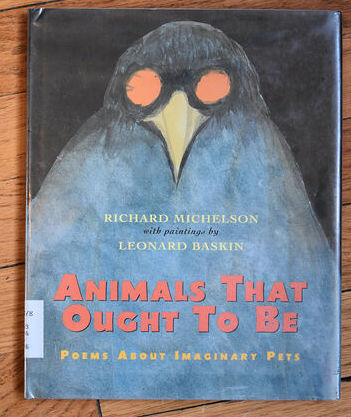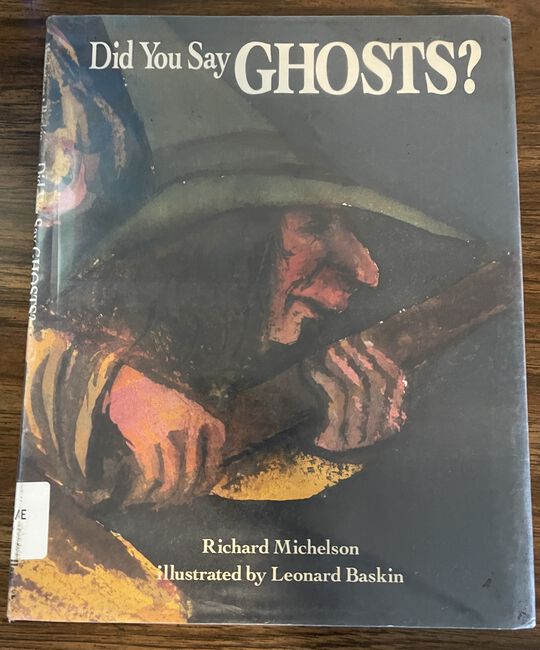 And we checked out a third, Imps, Demons, Hobgoblins, Witches, Fairies & Elves, by Baskin alone: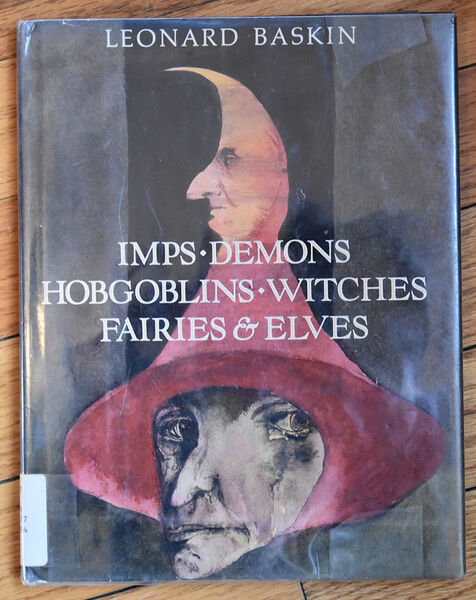 Baskin was mostly an artist for grownups, but his style is a natural fit for the lighthearted scares of Halloween. Many of the illustrations in these books are just samples from Baskin's longer-running projects. For example, the "ghoul" in Did You Say Ghosts? appears to be based on a long study of the raptor figure: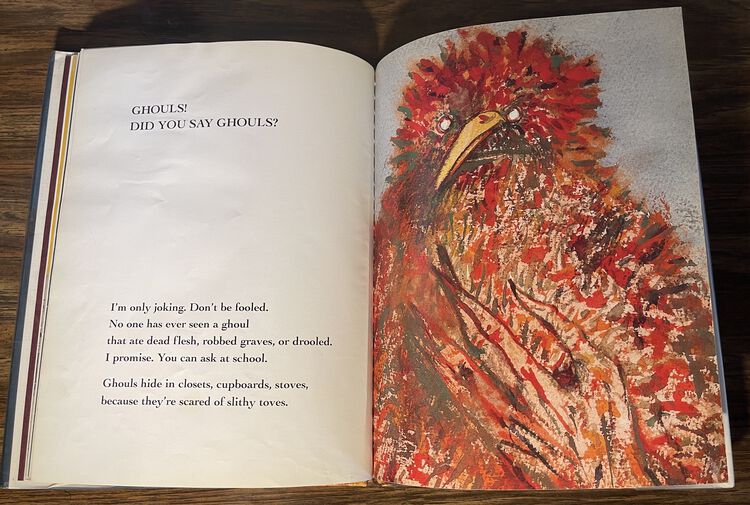 Michelson's online gallery is a beautiful and careful memorial to his friend, and includes much material cataloged in several out-of-print books of Baskin's work. I'd recommend spending a few minutes there. No website lasts forever, and Michelson's is a great one. It's the kind of site you can get lost in, anything but distracted.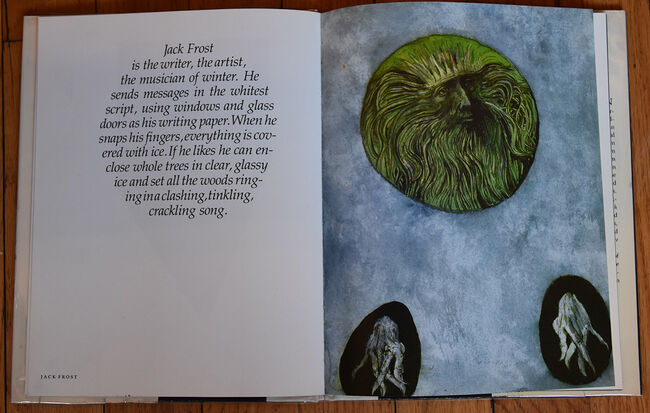 Sources
Leonard Baskin and Richard Michelson. Animals That Ought to Be. Simon & Schuster, 1996.
Leonard Baskin and Richard Michelson. Did You Say Ghosts?. Simon & Schuster, 1993.
Leonard Baskin. Imps, Demons, Hobgoblins, Witches, Fairies & Elves. Pantheon, 1984.